City3 Outdoor Dining
Creatively designed, adaptable benches and tables for semi-permanent outdoor dining facilities in the education and commercial catering sectors. City3 coordinated design series include tables, benches, planters and litter bins with design forms customisable for colour, finishes and detail options
Streetspace outdoor dining furniture is UK manufactured from high quality steel and sustainably sourced timber. Timber finishing details combine with colour powder coated steel elements creating endless possibilities for furniture elements.
City3 street furniture design series includes litter bins, seats, benches, tables, planters and planters, with each design series sharing a common aesthetic form, colour scheme and timber finishing detail.
Streetspace's design ready process provides CAD models, technical drawings, specification references and CGI renders for download.
QUOTE MY PROJECT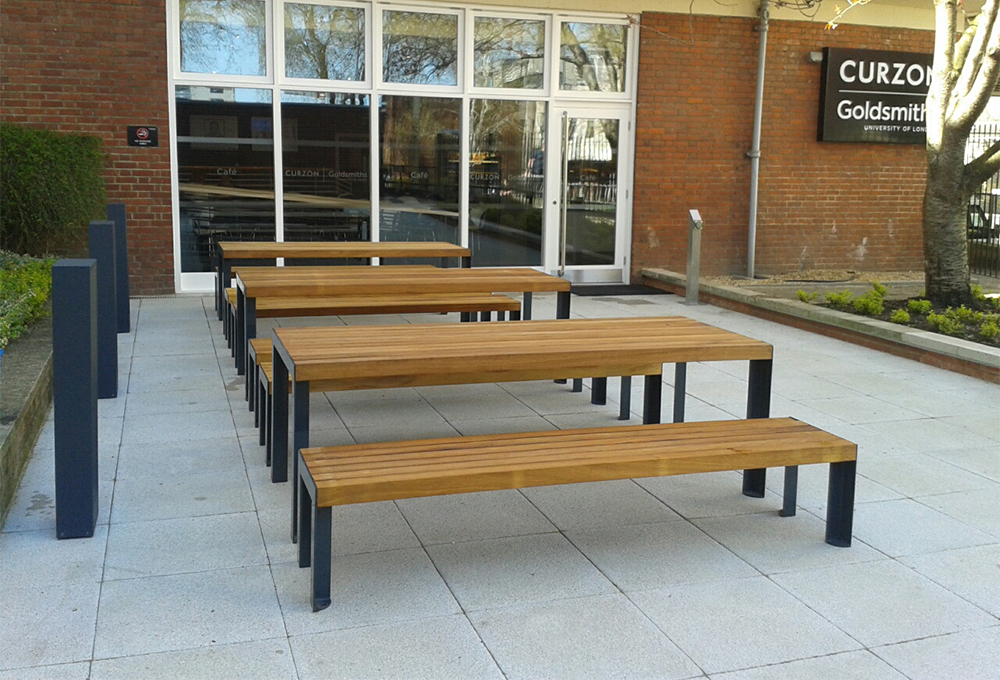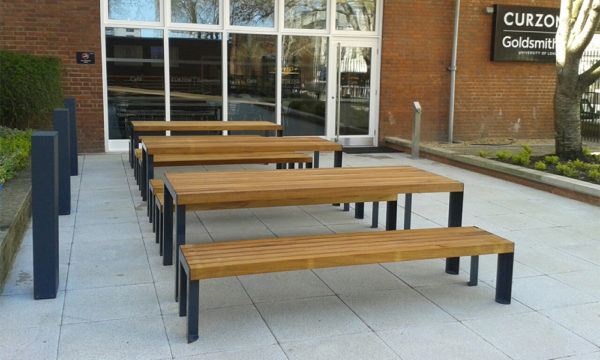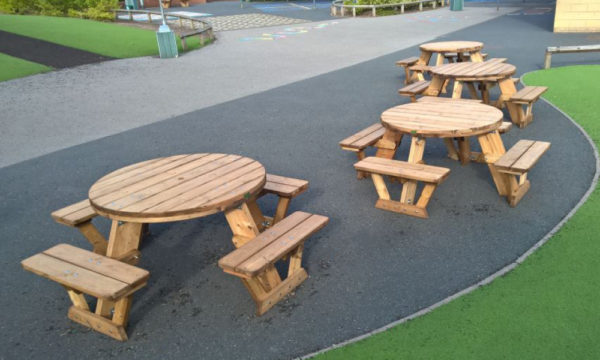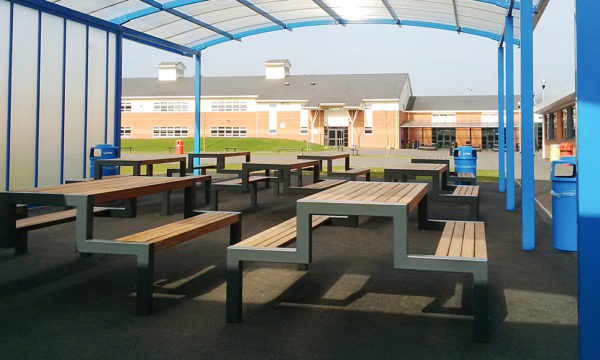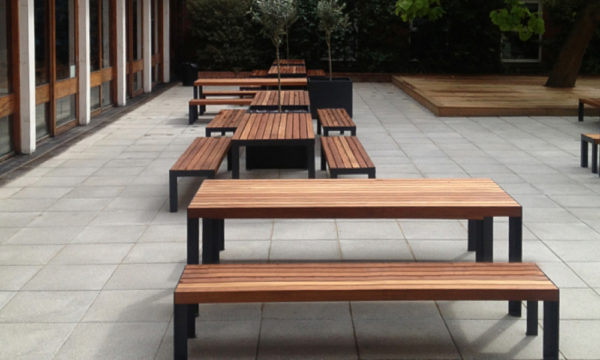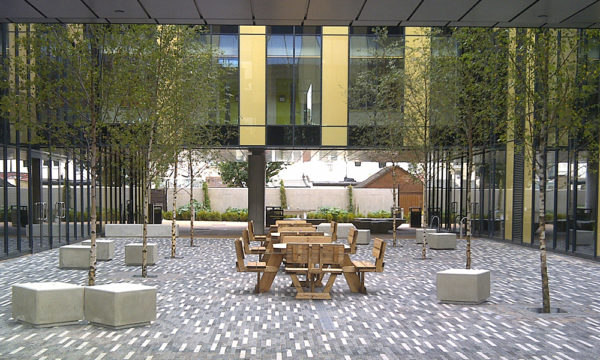 City3 Outdoor Dining Design Features
Configurable Design

Benches and table designs configurable for capacity, steel colour coating and timber type.

Sustainable Manufacture

Steel as a base material with recycled steel content and itself endlessly recyclable together with sustainably sourced timber.

Coordinated Design Series

Design Series enable specifiers to achieve a consistent aesthetic across street furniture elements.

Durable Build

City3 benches and tables are built to stand the test of time in urban environments with exhaustively tested components and finishes.

Installation Options

Units are designed for ease of installation and can be specified for bolt down or cast in fixing.

Streetscene Ready

City3 benches and tables are available as CAD models and BIM files for ease of project inclusion with technical drawings and specification references.
City3 Outdoor Dining Model Variants
City3 9700 Fixed Table & Bench

A fixed table/bench combination designed around a tough external steel frame for maximum durability. Suitable for high use outdoor dining areas with great aesthetics from flush fitting timber slats to table and seats. Configurable for steel colour coating and timber slat type.

View City3 9700 Series Products

City3 9800 Table & Benches

A contemporary-styled table and bench set designed with striking, continuous timber plank cladding wrapped over an internal steel frame. Table and bench frames have ground fixing points to secure in permanent locations as required. Configurable for steel colour coating and timber slat type.

View City3 9800 Series Products

City3 7100 Fixed Table & Bench

The traditional all-timber constructed picnic table designed for maximum durability in high use environments with superb ergonomics for ease of access and egress. Manufactured from sustainably sourced softwood with protective coating and available for short lead time delivery.

View City3 7100 Series Products
City3 Outdoor Dining
Please contact our sales team for the technical information you require. Alternatively call us on 01227 200404.

Metal components are constructed from mild steel sheet and section with a galvanised or zinc and powder coated finish to protect from corrosion. Metal components can be specified in weathered grade steel as an alternative. The colours and finishes depicted on this website are representations and should not be taken as accurate.

Hot – Dip Galvanised

Colour Polyester Powdercoat

City3 9700 Design Series

An external steel frame feature that is as distinctive as it is highly functional on both seating and litter bins. Timber section seat around the planter top continues the substantial feel and provides coordination between the elements.

City3 9800 Design Series

Developed for outdoor dining areas, the design series uses timber accent panels to great effect, reducing the frame emphasis with natural materials continuing top seat and table top to end panels continuously.

City3 Design Series 7100

The essentials product series designed cost efficiency and short delivery times. Sustainably sourced timber slat and colour powder coating options for both seat frames and litter bin surround.