CENTAUR ST
CENTAUR ST cycle stands follow the design pattern of the ubiquitous Sheffield hoop and are the most cost-effective cycle parking product for storing small to medium numbers of bikes in public spaces and enclosed stores where available footprint is not restricted.
Manufactured in the UK by Streetspace, CENTAUR ST cycle stands are formed from 48mm mild steel tube with radius top corners to avoid potential injury from sharp edges. The standard hot dip galvanised finish ensures lasting durability, with optional powder coated or stainless steel finishes available if required.
CENTAUR ST cycle hoops are available in three fixing formats; rail fixed, base plated or root fix. Rail fixed (or 'toast rack') bike stands, reduce the number of ground fixings required and are often used in cycle stores or shelters where potential trip hazards are reduced. Base plated has individual ground fixings and root fixed cycle stands are cast in below ground where a clean surface finish is required.
Sheffield ST cycle stands are typically set at 800mm centres although this can be increased to give users more space when locking their bikes. They can also be set out at 45 degrees from parallel to decrease the depth occupied.
get a quote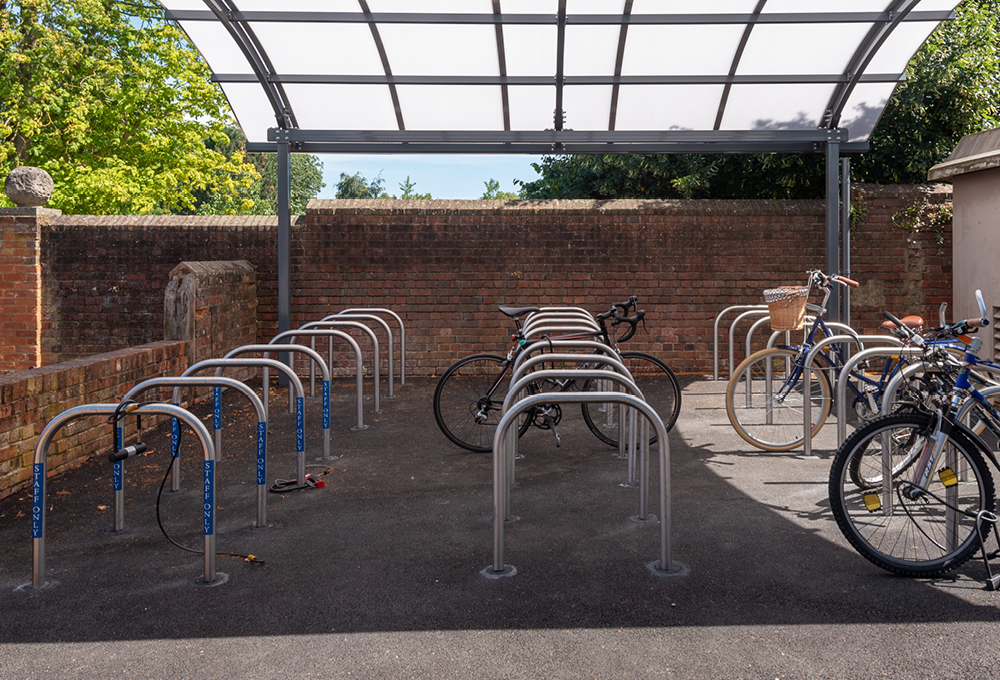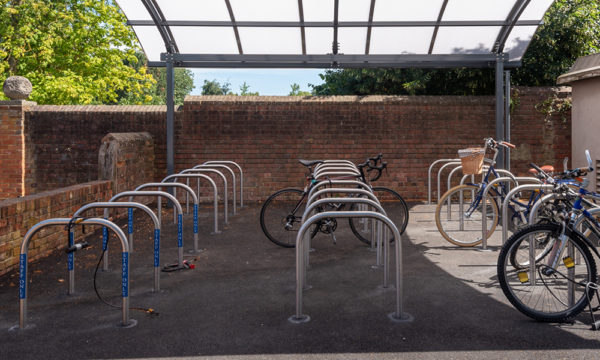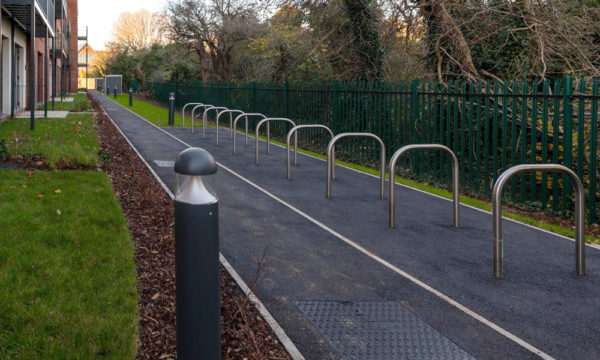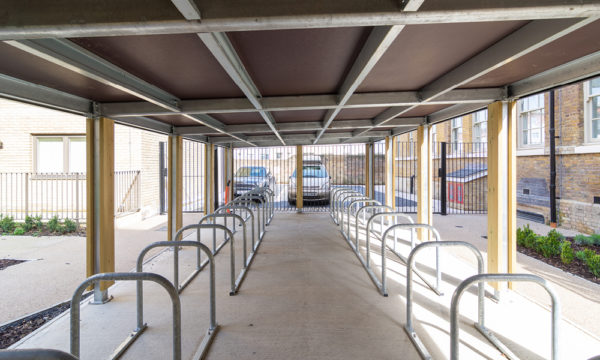 CENTAUR ST Design Features
Ease of Use

The sheffield type cycle stand is highly accessible with no preparation required to secure the cycle.

Secure Locking Points

Sheffield type cycle stands make it easy for cyclists to lock their bikes in two separate places to help prevent theft.

Cost Effective

Sheffield type cycle stands are a cost-effective cycle parking system with 2 cycles secured per stand.

Fixing Options

Rail fix (toast rack), base plated or root-fix formats to suit all environments.

Fast Delivery

Available from stock in hot-dip galvanised finish.

Finish Options

Colour powder coating finish options and stainless steel stand manufacture available.
CENTAUR ST Specification & Options
CENTAUR ST cycle stands can be supplied as toastrack sets mounted on steel rails for surface fixing or as root fixed stands.

Rail Fix (Toast Rack)

Stands are surface mounted to ground fix steel rails.

Baseplate

Integral base plates for individual ground fixing.

Root Fix

Stands are cast into concrete below ground.





Hot Dip Galvanised Finish

The standard finish which is highly durable in all environments. The mild steel is chemical cleaned, fluxed and immersed in a molten zinc bath to form a protective coating.



Polyester Powder Coated Finish

An optional colour powder coated finish can be specified in lieu of a galvanised finish with suitable pre-treatment, zinc coating followed by an anti-corrosive primer. Finally a high gloss polyester powder coat finish is applied.



Stainless Steel Finish

Root fixed Sheffield cycle hoops can be specified in stainless steel for marine environments and as an architectural finish. CENTAUR ST cycle stands are manufactured from mild or stainless steel with coating options to suit budget, location or coordinate with a specific street furniture scheme.