CENTAUR CS
A clear-span, open canopy type structure, CENTAUR CS cycle shelters are designed for weather protection that adds architectural value with an asymmetric radius roof and centrally fixed radius steel support structure.
CENTAUR CS can be used as either a standalone shelter or as a series of shelters forming a cycle compound with central 'flying roof' panels added for additional weather protection between shelters. UV protected multiwall polycarbonate roof panels with aluminium glazing system combine clean aesthetics with a long service life.
CENTAUR cycle shelters are UK manufactured by Streetspace and the all-steel framework has a hot dip galvanised finish as standard. Customisation options include colour powder coated frames and racks, bespoke laser cut logo to end frames and LED lighting.
Produced in 4100mm and 5100mm shelter widths as standard, the modular design enables end bays to be added provided surface levels in the overall length are within advised parameters.
CENTAUR CS provides 2700mm cover width for 10 or 12 cycles with standard 'sheffield' type stands while the CENTAUR CST model accommodates two-tier cycle racks. Bespoke dimensions can be accommodated as a special build. The radius steel support structure has a central base plate design enabling either surface fix or subsurface ground fixings to be accommodated.
Shelter models available for download as CAD blocks or 2D technical drawings with NBS Specification References.
get a quote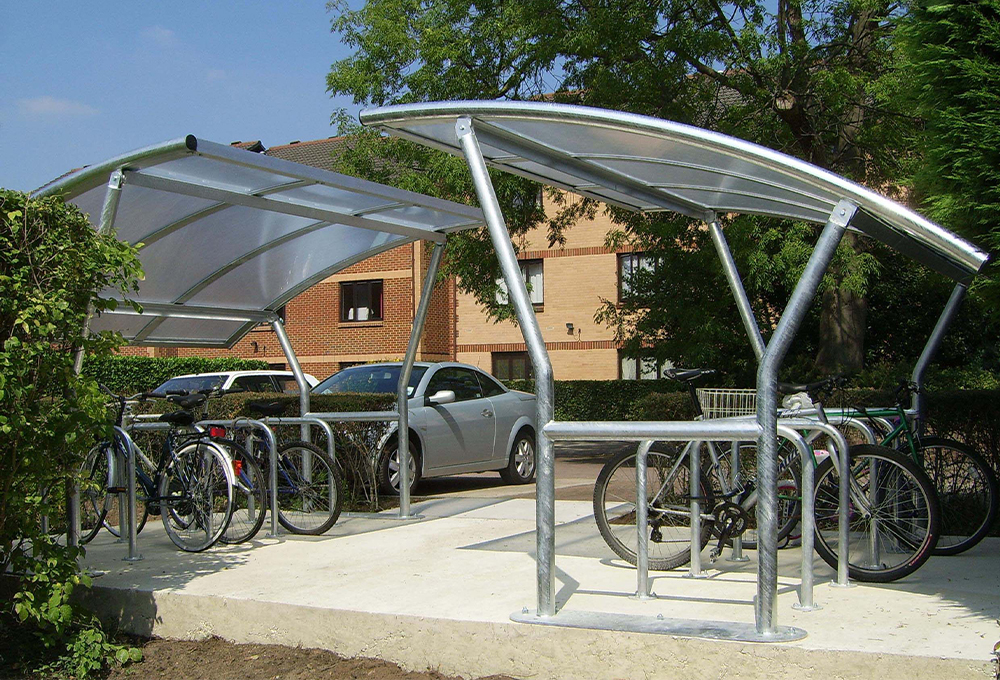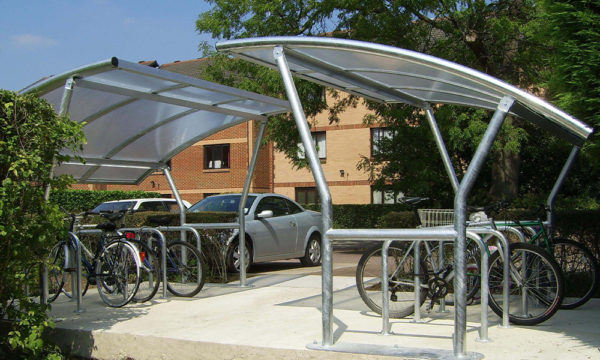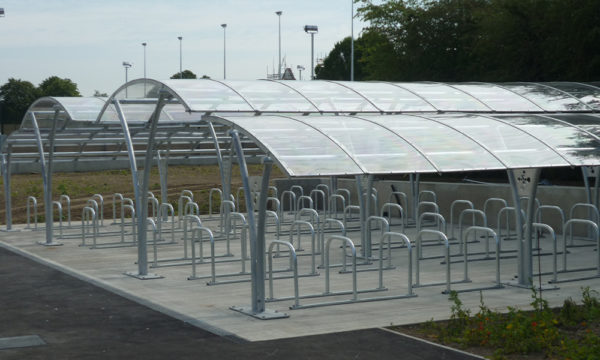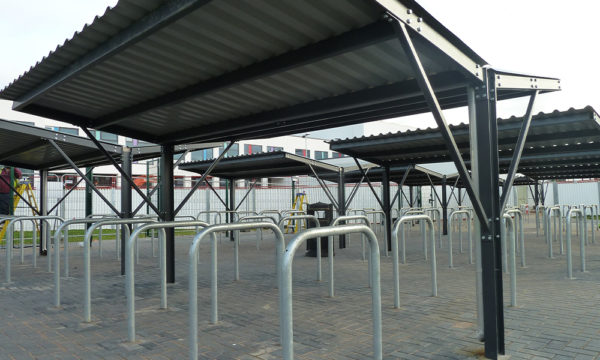 CENTAUR CS Product Specification & Options
CENTAUR CS is manufactured in 4100mm and 5100mm module widths for 10 and 12 cycle capacities. Custom dimensions are available to special order.

CENTAUR ST cycle stands are supplied for each CL cycle shelter. These can be either toastrack sets mounted on steel rails for surface fixing or as root fixed stands.

Rail Fix (Toast Rack)

Stands are surface mounted to ground fix steel rails.

Baseplate

Integral base plates for individual ground fixing.

Root Fix

Stands are cast into concrete below ground.

Two-Tier

Rack system with integral ground fixing points.

CENTAUR CS has a hot dip galvanised frame finish as standard and this is a coating that is highly durable in all environments. An optional powder coated finish can be selected from the following RAL colours together with coordinated cycle stands. Images are for illustrative purposes only.

Hot – Dip Galvanised

Colour Polyester Powdercoat