City3 Planters
Planters can help define urban space design concepts while bringing the enlightening and enriching natural environment closer to our urban environments. City3 planter systems can be specified from coordinated design series and as bespoke schemes or individual units.
Designed to soften the edges of the built environment, City3 planters are UK manufactured from high quality steel and sustainably sourced timber. Advanced design and manufacturing processes enable bespoke schemes to be produced within a modular design framework using off site manufacturing techniques and secret fix fastening systems to minimise construction time.
Decorative backdrop panels can be designed as screening or planting support manufactured in steel and timber with variations that include laser cut panel designs in corten weathered grade steel or colour powder coating and log wall habitats. Integral drainage and irrigation can be specified with planter liner systems specific to the application.
Manufactured by Streetspace, City3 is a coordinated design series of street furniture that includes litter bins, seats, benches, tables and planters. Each design series shares a common aesthetic form, colour scheme and timber finishing detail. Streetspace design ready process provides CAD models, technical drawings, specification references and CGI renders for download. Custom design capability extends the configurable process to accommodate project specific architectural features, dimensions and shapes.
QUOTE MY PROJECT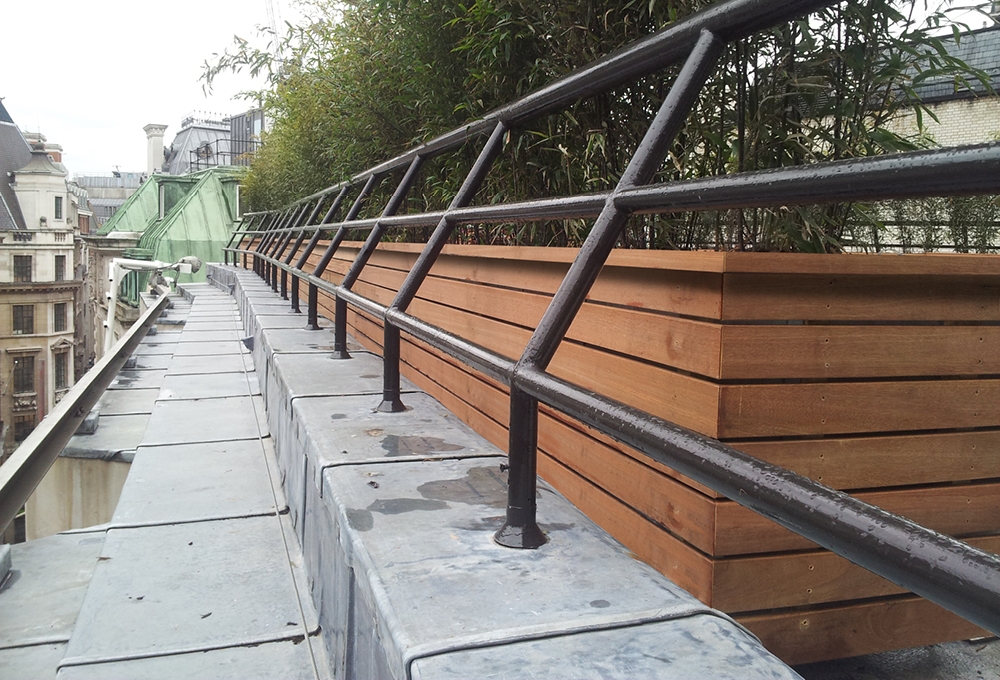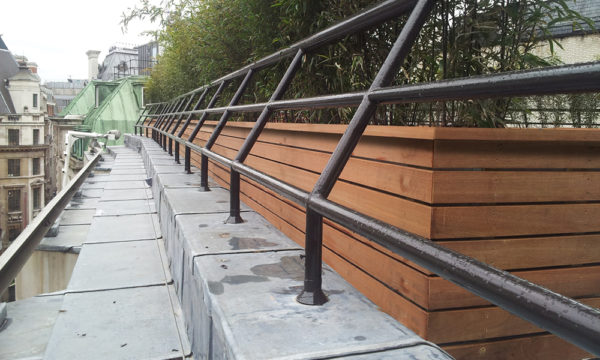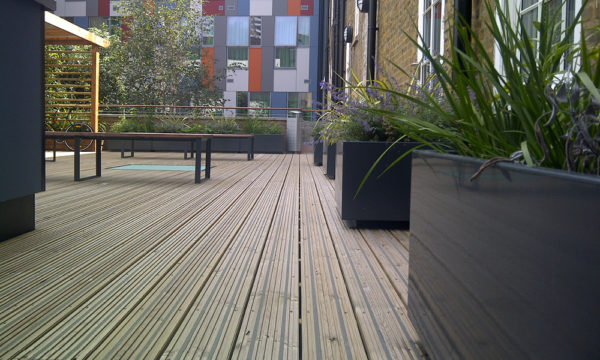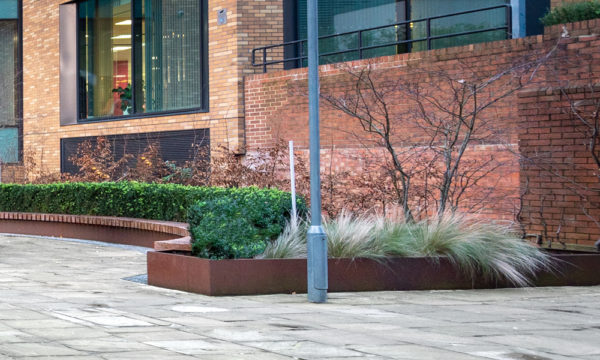 City3 Planter Design Features
Design Flexibility

Timber finishing details combine with powder coated steel creating endless possibilities for the furniture elements.

UK Manufacture

City3 planters are manufactured in Streetspace factories by skilled craftsmen in accord with ISO 9001 QA procedures.

Design Series Collections

Design collections make it easier for specifiers to achieve a consistent aesthetic across street furniture elements.

Sustainable Manufacture

City3 street furniture manufacture is carried out in accord with environmental requirements of ISO 14001 accreditation.

Ease of Installation

City3 planters are manufactured from folded steel modular panels for a factory finish with ease of site handling.

Standard & Bespoke Dimensions

Produced in four standard sizes for ease of specification in accordance with the proposed landscape scheme.
City3 Planter Model Variants
City3 Planter Specification & Options
City3 planters are manufactured in four standard product dimensions for ease of specification. For shrubs and climbers a depth of 400mm is recommended, with 1.4m x 0.4m, 1.4m x 1.4m, and 2.8m x 1.4m size options. For small specimen trees, an 800mm deep, 1.4m x 1.4m size is available. Bespoke sizes can also be created using our modular design system.

Metal components are constructed from mild steel sheet and section with a galvanised or zinc and powder coated finish to protect from corrosion. Metal components can be specified in weathered grade steel as an alternative. The colours and finishes depicted on this website are representations and should not be taken as accurate.

Colour Polyester Powdercoat

Corten Weathering Grade Steel

City3 9100 Design Series

The slim lines of horizontal timber slats add a striking design feature that ties in with the litter bin, planter and seat backrests for a clean, uncluttered aesthetic. The coloured steel surface area of the wraparound seat bases provides a strong connection between the elements.

City3 9200 Design Series

A minimalist design series with timber feature details that combine to create an understated form with superb aesthetic appeal. Floating vertical timber fins to the litter bin surround, full width horizontal timber slats and a cantilever bench design.

City3 9300 Design Series

The simplicity of form and the beauty of natural materials combine to create a substantial aesthetic with the effect of reduced width for the street furniture elements. Support structures are designed to maximise attention on the timber block form.

City3 9400 Design Series

With the unique aesthetic that accompanies the use of timber in the built environment, the design series provides a fresh dimension with straight clear lines of the furniture elements enhancing the clean lines of adjacent building fabric.

City3 9500 Design Series

Contemporary style from a simple design format with clean, unfussy seat frames and modern laser cut geometric patterns in the backrest. Coordinated timber slat detail on all elements contrasts with bold colour coated steel sections.

City3 9600 Design Series

A traditional design series with seat and bench products manufactured from one-piece steel frames with slatted timber seating. Planter and litter bin continue the uncomplicated design theme.

City3 9700 Design Series

An external steel frame feature that is as distinctive as it is highly functional on both seating and litter bins. Timber section seat around the planter top continues the substantial feel and provides coordination between the elements.

City3 9800 Design Series

Developed for outdoor dining areas, the design series uses timber accent panels to great effect, reducing the frame emphasis with natural materials continuing top seat and table top to end panels continuously.